About
The Waterfront Medical Centre
The Waterfront Medical Centre is a group of family doctors serving the local community in the Clonakilty and West Cork area.
We strive to provide an efficient, approachable and friendly service, dealing quickly and professionally with the many needs of our patients. Our experience covers all areas of family medicine, providing a wide range of medical services in a primary care settling. Young or old, all are welcome. We are situated in the Primary Care Centre at the Waterfront in Clonakilty, and there is ample parking on site.
Meet Our Team
At a glance
Our Services
We aim to provide most of the services associated with a modern up-to-date family practice. Many medical needs can be fully met in a community setting. As a fully computerised practice with modern training and equipment, we aim to diagnose and treat patients appropriately, referring onwards to the hospital setting when the necessity arises. Please take the time to find out more about our services.
View All Services
Our Practice Staff
We have a trusted and experienced medical team
LATEST NEWS & EVENTS
KEEP UP-TO-DATE WITH US AT THE WATERFRONT MEDICAL CENTRE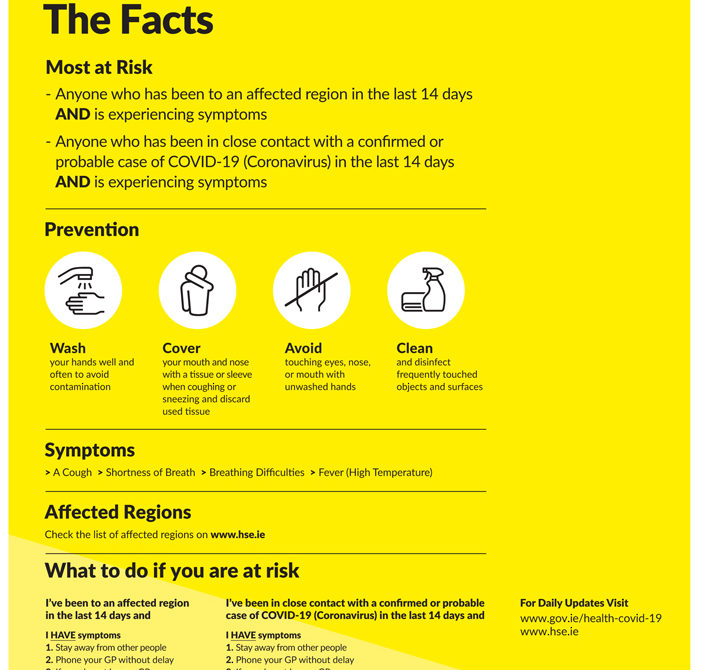 Summary of HSE guideline with regards sick children….. September 2020 A CHILD CAN GO TO SCHOOL IF …. They have a runny nose or sneezing, but are otherwise happy and well … They must have a normal temperature (less than 37.5 degrees), no cough...
Find out more