Keep up to date with important information, contact details and medical tips and tricks on out facebook page!
https://www.facebook.com/westernroadsurgery/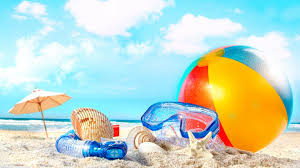 Sunscreen labelling has recently changed, following new EU recommendations.
The following information has been created by the British Association of Dermatologists to provide education on sun awareness and assist you in choosing the right product for you.
What is a tan?
The dark pigment that gives the skin its natural colour is called melanin. Melanin is made in the skin by pigment cells called melanocytes. After our skin has been exposed to sunlight the melanocytes produce more melanin in attempt to absorb further UV radiation, and so the skin becomes darker. A tan is actually a sign that the skin has been damaged and is trying to protect itself.
Why should we be careful?
Nobody wants to spend the entire summer indoors, and indeed some sunshine, below sunburn level, can be good for us, helping the body to create vitamin D and giving many of us a feeling of general wellbeing as we enjoy outdoor summer activities.
However, all too often we over-do our sun exposure which can lead to a range of skin problems, the most serious of which include skin cancer. Other summertime skin problems include sunburn, photosensitive rashes and prickly heat. In addition, sun exposure can worsen already existing conditions like rosacea.
While many people associate a tan with looking healthy, a tan is actually a sign that our skin has been harmed by UV radiation and is trying to defend itself against further damage. This kind of damage can in turn increase your risk of developing skin cancer: Sunburn (i.e. skin redness) and heavy tans can never be justified and are harmful.
More than 100,000 new cases of skin cancer are diagnosed annually in the UK, and while the disease can also occur on parts of the body not exposed to sunlight, extensive sun exposure is thought to be responsible for the vast majority of cases. In more than four out of five cases skin cancer is a preventable disease.
UVA and UVB
UV radiation from the sun is transmitted in three wavelengths – UVA, UVB and UVC. UVC does not penetrate the earth's atmosphere, so we only really need to protect against UVA and UVB.
UV irradiation in the form of UVA is associated with skin ageing. UVA affects the elastin in the skin and leads to wrinkles and sun-induced skin ageing (for example coarse wrinkles, leathery skin and brown pigmentation), as well as skin cancer. UVA can penetrate window glass and penetrates the skin more deeply than UVB. UVA protection in a sunscreen will help defend the skin against photo ageing and potentially skin cancer.
UVB is the form of UV irradiation most responsible for sunburn and has strong links to malignant melanoma and basal cell carcinoma risk (types of skin cancer). A sunscreen with a high SPF (sun protection factor) will help block UVB rays and prevent the skin from burning, and by extension damage that can cause skin cancer.
How do sunscreens work?
Organic filters absorb harmful UV radiation and convert and give this energy back out as infrared. These are sometimes known as 'absorbers', or 'chemical' sunscreens. Note that organic filters does not mean 'organic' in the environmental sense.
Inorganic filters (also known as 'physical', 'natural', 'reflective', 'zinc') contain titanium dioxide or zinc oxide, which reflect UV radiation away from the skin.
It can be helpful to think of organic filters as sponges, mopping up the UV radiation, and inorganic filters as mirrors, bouncing UV straight back off the skin.
What is SPF?
Sunscreens in the UK are labelled with an 'SPF'. This stands for 'sun protection factor', although the SPF is more accurately the sun burn protection factor, as it primarily shows the level of protection against UVB, not the protection against UVA. SPFs are rated on a scale of 2-50+ based on the level of protection they offer, with ratings between 2 to 14 forming the least protected end of the spectrum and ratings of 50+ offering the strongest forms of UVB protection. We recommend a sunscreen with an SPF of 30 as a satisfactory form of sun protection in addition to protective shade and clothing.
UVA star system
When you currently buy sunscreen containing UVA protection in the UK you may notice a UVA star rating on the packaging. The stars range from 0 to 5 and indicate the percentage of UVA radiation absorbed by the sunscreen in comparison to UVB, in other words the ratio between the level of protection afforded by the UVA protection and the UVB protection.
Be aware that if you choose a low SPF it may still have a high level of stars, not because it is providing lots of UVA protection, but because the ratio between the UVA and UVB protection is about the same.
That's why it's important to choose a high SPF as well as a high UVA protection (e.g. a high number of stars). Sunscreens that offer both UVA and UVB protection are sometimes called 'broad spectrum'. A sunscreen with an SPF of 30 and a UVA rating of 4 or 5 stars is generally considered as a good standard of sun protection in addition to shade and clothing.
Sunscreen labelling
To be in accordance with EU Recommendations sunscreen manufacturers have to label their products in the UK as follows.
As well as the SPF number, the SPFs are categorised as providing low to very high protection, to make the SPF guide easier to understand. The below table illustrates this:
| | |
| --- | --- |
| Label | SPF |
| Low protection | 6   to 14   (i.e. SPF 6 and 10) |
| Medium protection | 15 to 29   (i.e. SPF 15, 20 and 25) |
| High protection | 30 to 50   (i.e. SPF 30 and 50) |
| Very high protection | 50 +         (i.e. SPF 50+) |
According to the EU Recommendation, the UVA protection for each sunscreen should be at least a third of the labelled SPF. A product that achieves this requirement will be labelled with a UVA logo, the letters "UVA" printed in a circle
What is photostability?
You should also check that your chosen sun protection is photostable. 'Photostability' means that the filters do not break down in the sun.
One application a day sun protection products
You may be aware of some sun protection products which offer 8+ hours of protection from one application. In relation to said products it is important to remember that the majority of us do not apply sunscreen appropriately. We often apply sunscreen too thinly, at insufficient intervals and tend to miss sections of difficult to reach areas such as the back. When sun protection products are tested for protection ratings they are applied correctly (liberally and regularly), if we do not follow the same practice then we will not be afforded the full strength of protection.
We also often overlook factors which cause accidental and premature removal of sun protection products. Exposure to water, sweating, towel drying and any form of abrasion can remove sun protectors from the surface of the skin and leave it exposed.
The primary issue with once-a-day sun protectors is that they do not account for the aforementioned poor application and accidental removal. If a section of skin is accidentally missed in the initial application or has its protection removed then it will fall subject to raw sun exposure. We generally recommend that sunscreen is reapplied liberally ever couple of hours to ensure that any exposed patches are protected.
What about SPF in moisturisers?
SPF used in moisturisers are tested the same way as sunscreens, so an SPF 15 moisturiser should provide an SPF of 15. However, these formulas are less likely to be rub-resistant and water resistant, and most importantly are likely to be applied a lot more thinly than sunscreen. They therefore are unlikely to offer the same level of protection.
A moisturiser with an SPF will help protect you against small amounts of UV exposure, such as when you walk to the car or pop outside to hang out the washing, but sunscreen is better suited for longer, more deliberate UV exposure, such as spending your lunch hour outside.
It is also worth noting that moisturisers containing an SPF may not contain any UVA protection and as a result will not protect against UV ageing.
How should I apply sunscreen?
Studies have found that most people apply less than half of the amount required to provide the level of protection indicated on the packaging. Areas such as the back and sides of the neck, temples and ears are commonly missed, so you need to apply it generously and be careful not to miss patches.
Nowadays there is a vast range of different product types available, including lotions, mousses, sprays and gels. Because of this variation, it is not possible to give a set amount that you should apply that is the same for all products. Individual manufacturers can provide further details specific to the application of their particular sunscreens. When using lotions, as the bare minimum you should to apply at least six full teaspoons (approximately 36 grams) to cover the body of an average adult, which is more than half a teaspoon of sunscreen to each arm and the face/neck (including ears), and just over one teaspoon to each leg, front of body and back of body. This is the amount used when products are tested for their SPF (it equates to 2 mg /cm²). Applying less will reduce the protection to a higher degree than is proportionate – for example, only applying half the required amount can actually reduce the protection by as much as two-thirds. The overall message in terms of sunscreen use is "more is better." It is also easy to forget to reapply sunscreen as often as necessary. Apply sunscreen 15 to 30 minutes before going out in the sun to allow it to dry, and then again shortly after heading outdoors to cover any missed patches and to make sure you're wearing a sufficient layer. Reapply it at least every 2 hours, and immediately after swimming, perspiring and towel drying or if it has rubbed off.
'Water resistance' is tested by the ability of a sunscreen to retain its sun protection properties following two 20 minute intervals (40 minutes total) of moderate activity in water. However, up to 85 percent of a product can be removed by towel drying, so you should reapply after swimming, sweating, or any other vigorous or abrasive activity.
Another important factor is the reflection of the sun's rays, which can greatly increase the power of the radiation, by the following percentages: snow up to 85% increase, sand up to 17% increase, water up to 5% increase.
If you feel you may be entitled to a medical card then please follow the link below to apply online. If your card is going out of date make sure to reapply sooner rather  than later. If your card goes out of date you will not have free medical cover!!
http://www.hse.ie/eng/services/list/1/schemes/mc/forms/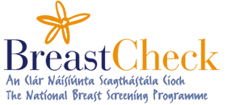 BreastCheck is a Government-funded programme that provides free mammograms to eligible women on an area by area basis every two years. BreastCheck is being extended and by the end of 2021, all eligible women aged 50 to 69 will be invited for routine screening. The aim of BreastCheck is to reduce deaths from breast cancer by finding and treating the disease at an early stage. BreastCheck encourages all women who receive an invitation to attend their appointment. Women who have any concerns regarding their appointment can contact BreastCheck on Freephone 1800 45 45 55. BreastCheck encourages women to check they are on the BreastCheck register and their details are correct.
Whooping cough can cause severe respiratory problems in new born babies. The regular vaccines protect against it but these are not given until your baby is two months old. For the first 6 weeks your baby depends on their mother's immunity. The Whooping cough vaccine is recommended in each pregnancy to avoid the new born baby getting it. Discuss with your GP if you are pregnant but have not had the vaccine.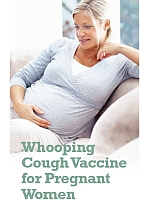 The HSE are encouraging an annual asthma check up for children aged from 2-6 years of age. It is an opportunity to discuss Asthma control, inhaler technique and review medications.
Website links such as http://www.asthma.ie/get-help/learn-about-asthma/asthma-basics/asthma-basics are a good source of information.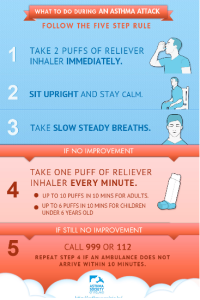 Need encouragement? That final push to stop smoking? This HSE website is helpful and may give you the tools to try …..
www.Quit.ie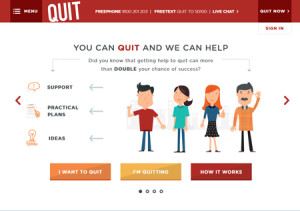 The Western Road Surgery has a Facebook page! We try to post information that may be of interest to our patients and it is an easy way to keep an eye out for important updates.
https://www.facebook.com/westernroadsurgery/

The HSE have recently launched a new website/information portal for mental health wellbeing – www.yourmentalhealth.ie. Whether it is something that you  are concerned about within yourself, or worried about those close to you, it is a helpful and educational resource.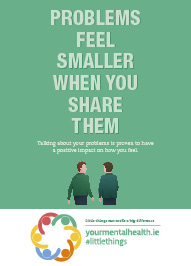 The main changes to look for include changes that are:
Unexplained changes
A lump or swelling
Make sure to check your whole body, not just your testicles or breasts.
Bleeding that is not normal for you
Coughing up blood or noticing it in your urine or bowel motion is not normal. Neither is bleeding from your vagina between periods, after sex or after the menopause.
Weight loss
It is normal to see small weight changes over time. But a big weight loss, not related to dieting, may be a sign of something more serious.
Pain that does not go away
If you feel pain for more than four weeks that you cannot explain, talk to your doctor about it.
Persistent changes
A cough, changes in your voice or feeling short of breath
Speak to your doctor if you have any of these problems for more than three weeks, especially if you are a smoker or ex-smoker.
A sore that does not heal
If a spot, wart or sore does not heal in a few weeks, get it checked by your doctor, even if it is painless.
Difficulty swallowing, indigestion or heartburn
It is not normal to have indigestion or heartburn that happens a lot or is very painful. Difficulty swallowing is not normal either. Get it checked by your doctor.
Bloating
If bloating does not go away within a few weeks talk to your doctor about it.
Mouth or tongue ulcer
Having a mouth or tongue ulcer for three weeks or more is not normal and needs to be checked by your doctor or dentist.
Unusual changes
A change in your bowel or bladder habits
If you have constipation, diarrhoea or problems passing urine for more than a few weeks, talk to your doctor.
A new mole or change to an existing mole
Get into the habit of checking your skin every month for new moles. Also watch for changes in colour, shape and size of existing moles.
Any change in your breast
Get into the habit of looking at and feeling your breasts for changes in the shape, size, nipples and skin. Also watch for pain in one breast.
If you notice any other unusual change in how your body works, talk to your doctor. The chances are it will not be cancer. But getting it checked is not wasting anyone's time. It could save your life.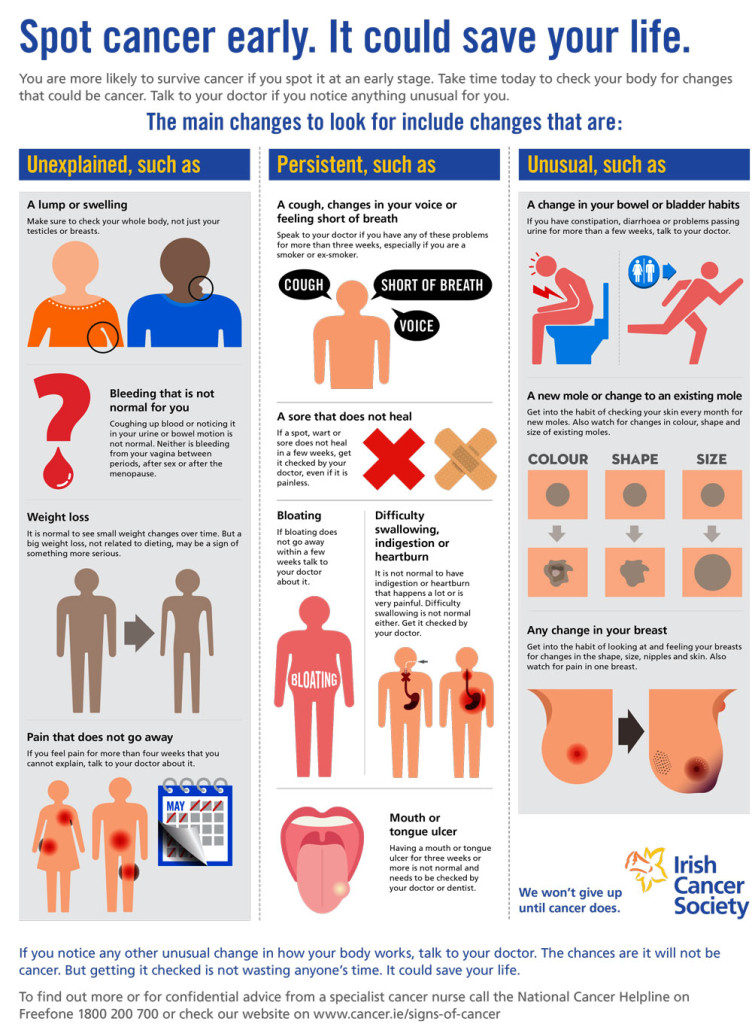 See more at: http://www.cancer.ie/signs-of-cancer